Puckdaddy
is my go to website when it comes to hockey news/rumors/findings. They do a great job over there and are a nice model for what this blog could maybe come to some day. That all comes down to whether or not I can stop procrastinating for the first time in my life. Keep following for further details on that...
Anyway, Greg Wyshynski blogged this morning about the Hartford Wolf Pack (New York Rangers AHL affiliate) changing their name mid-season this upcoming year to the Connecticut Whale...

'But his most aggressive move was reported by the Harford Courant on Monday: According to its sources, Baldwin and Whalers Sports & Entertainment are assuming control of the AHL's Hartford Wolf Pack, the New York Rangers' top affiliate, and will rechristen the team "the Connecticut Whale."'



http://sports.yahoo.com/nhl/blog/puck_daddy/post/Remember-the-Whale-Reports-says-Hartford-will-a?urn=nhl-270953
This is as lovely news as one could hope for Hartford and the history of the Whalers franchise. Obviously the ultimate high mark would be for an NHL franchise to move back to the Connecticut capital, but that could be considered a pipe dream. Also, if that were to happen it would be hard to believe they would adopt their old moniker, considering the franchise is still relevant having relocated to Carolina. It would be a travesty for Hartford to have to introduce a new team name, logo, and culture. Everything about The Whalers was absolutely perfect, minus
their season ticket plans
. Best logo, best nickname, best team song; I still find myself randomly humming the
brass bonanza
from time to time. It would be like what Minnesota went through, not being able to have their iconic
North Stars logo
back. Who knows, Hartford could pick something as stupid as the 'Wild'. How devastating would that be?
So I welcome this new 'Connecticut Whale' name. I don't care that it's not plural. I like the ring of it. I don't think Brody would mind either....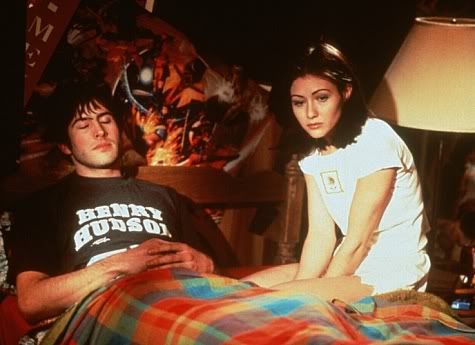 "Breakfast? Breakfast schremkfast. Look at the score for god sake. I'm only in the middle of the second and I'm winning 12 to 2. Breakfasts come and go, Rene. Now, Hartford, the Whale? Hey they only beat Vancouver once, maybe twice in a lifetime."
-thoy